Below is my honest Monat review of their hair care products. This is not sponsored. My best friend gave me a few sample packets. I fell in love with these hair products and wanted to share a Monat review.
Honest Monat Review >>>
My real-life bestie and blogger bud Suz over at 2 Cats & Chloe was ranting and raving about this hair care product line for a week or so. So I thought that I'd ask her about what the heck she was going gaga over. "So there's this thing, this thing called Monat…."
And then it began. My interest in these organically-based, not tested on animals, made in the USA hair products was peaked.
I was intrigued.
And on top of all of those conscious pro's as to why to try it out, these products were getting amazing reviews, including from my bestie (I mean, who's bestie is going to lead them astray, ESPECIALLY in the hair department?!?).
So, was I willing to try some of their products? Sure.
Was I getting my hopes up that it would cure my case of the fluffies and frizzies. Absolutely.
Was I disappointed? Not. In. The. Least.
Here's the scoop: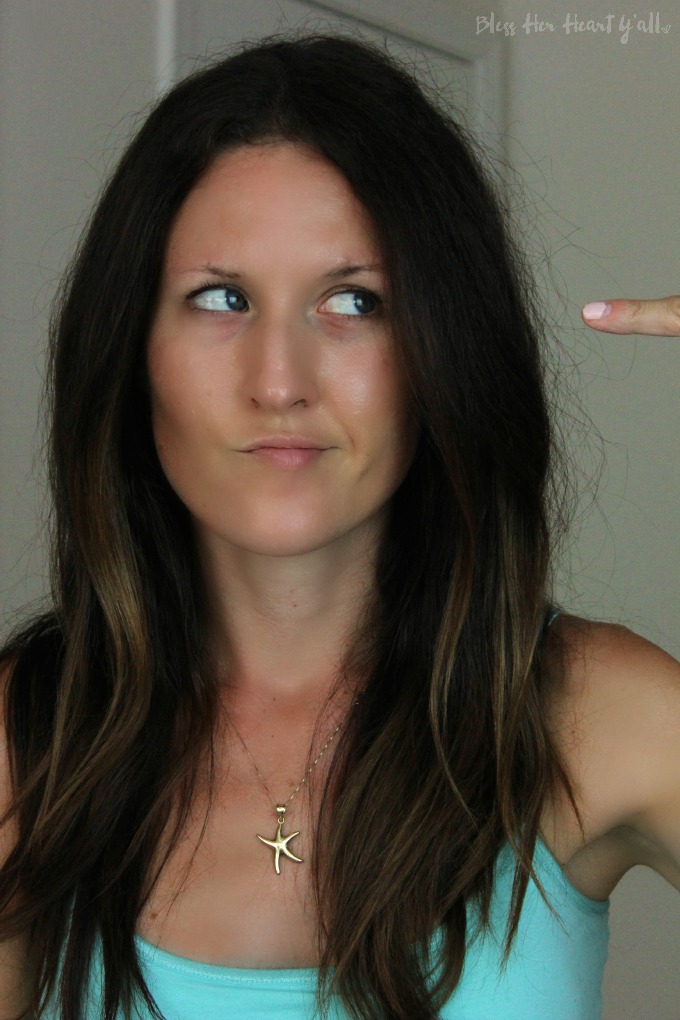 Here's my "before" picture.
This is my typical hair, using my regular hair products, and blowing drying/lightly curling directly out of the shower (sorry for the no makeup!).
It's frizzy all over and the back and top are out-of-control fluffy (the fluff was actually worse, but I tried to tame it so I wouldn't scare y'all off!).
I usually have to go with keratin treatments during the hot and humid summer months here in Atlanta to deal with the fluff and frizz.
Now for the "after" picture using Monat products (same blow dry/light curling technique used….and I found some makeup):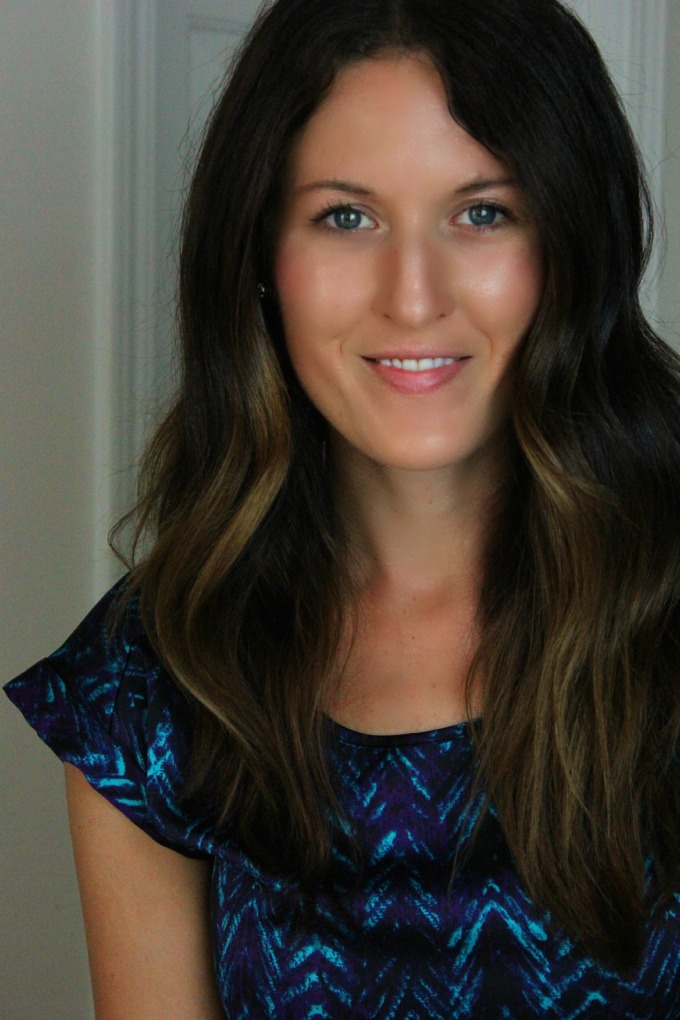 With only one use of the Revive Shampoo, Revitalize Conditioner, and Restore Leave-In Conditioner, I could notice a HUGE difference in my hair.
First off, I could brush through my hair in one brush stroke.
Usually it takes 4-5 attempts to get through a handful of wet hair.
Two, the products didn't feel sticky or feel like there was any residue on my hair. And then three…once blown dry, I was blown away.
My hair was so smooth, ultra shiny, the ends were not frazzled at all, and my hair was much easier to curl.
It was seriously the best blow out I have ever done on myself.
And this was after only ONE use! I can only imagine what my hair could be like after I give the products 30, 60, or 90 days.
I highly recommend these products. I repeat… I HIGHLY recommend these products.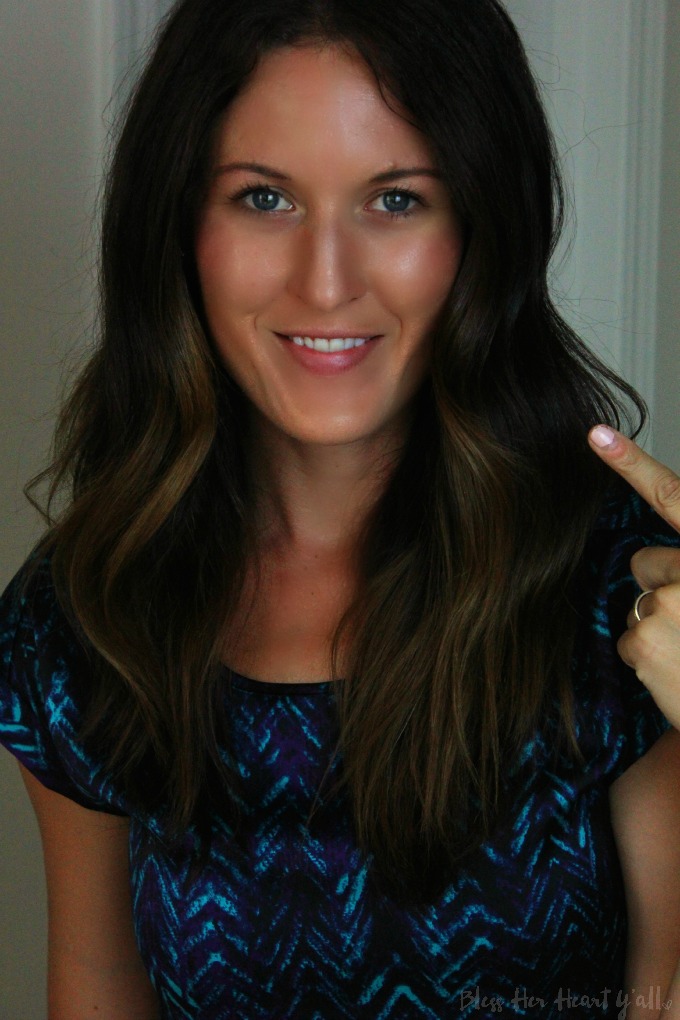 So how do you get your paws on these wonderful goodies? Go check out my girl Suz's page.
There you can browse and shop Monat's products, you can sign up to be a VIP member (which allows you a 15% discount on all products!), or maybe you may want to even become a representative and start making some side dough with this company.
Who knows, but you should definitely check out her site for more details!
UPDATE
: I have updated this Monat review post's Full Disclosure to reflect a better picture of what was exchanged for this campaign.
Full Disclosure: I was gifted a sample packet of shampoo and conditioner and not paid for my review. I just like to share products that I love with my viewers! 🙂