Bless Her Heart Y'all creates healthy gluten-free recipes for busy families that don't have enough time, money, or expertise. With a lifelong history of food allergies I understand the struggle of finding great resources to help create healthy gluten-free meals for your family.
I had a very difficult time finding delicious gluten free dishes when I was first diagnosed with Celiac Disease and I want to help those in the same situation by sharing tasty recipes straight from my southern farmhouse kitchen.
For example, this Slow Cooker Gluten-Free Chicken Marsala is one of BHHY's most popular recipes and couldn't be any easier to create!

Why The Name '

Bless Her Heart Y'all'

?
That is a good question!  Here in the South, many say "bless your heart" and they are definitely not being sweet and blessing your little blood pumper.  I don't have the most expertise, the biggest budget, or the most charm, but I am dishing out as many tasty tried-and-true gluten free recipes this southern belle can create and sharing them all with you.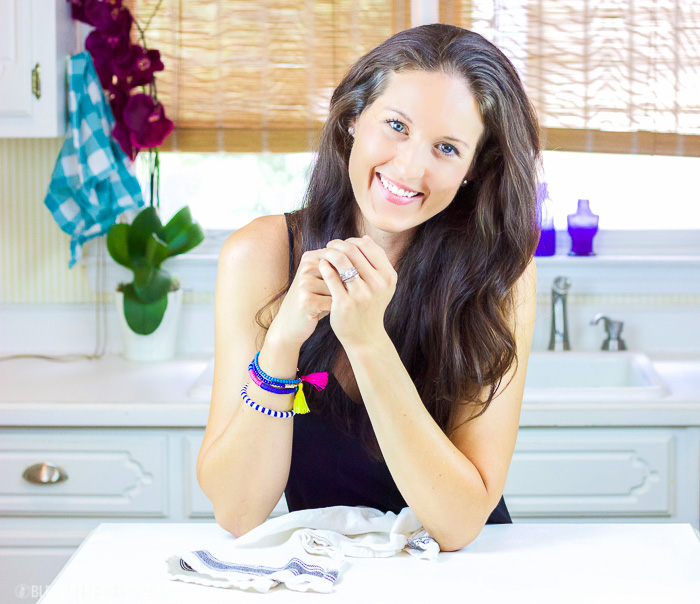 Who is the Girl Behind The Blog?
I'm J, a southern girl at heart, living in Atlanta, GA with my hubby Alex and 6 rescued furbabies (2 pups, 2 cats, and 2 horses), all of whom pop up on BHHY from time to time.  I am a veterinarian by day, and BHHY keeps me busy at night. I love horseback riding, warm summer nights, monograms, dancing with my girlfriends, and anything that dotes southern charm.  In my house we eat cheesy grits, drink bourbon, y'all is overused, and we get hankerings – not cravings!
Feel free to contact me about questions and opportunities to collaborate with Bless Her Heart Y'all!