Yum yum yum y'all!  Monday night needs a quick and tasty meal most week's, and this Monday night was no exception.  I made this garlic cilantro lime rice in 10 minutes, perfect for my limited time (and let's be honest, limited attention span. Mondays are always crazy busy starts to the week!).
I tried Success Rice's Jasmine Rice for a quick and easy and no-mess dish, which turned out to be the greatest idea.  I had never tried boil-in-bag rice before, but it was really great!  Ever tried them before?  Well, you should.
This super simple dish tosses in some fresh cilantro (my fam likes to veer on the side of more cilantro over less cilantro) and some garlic for a really tasty and light side for your evening meal.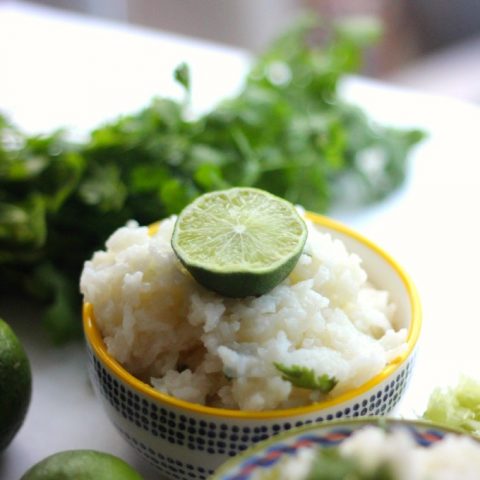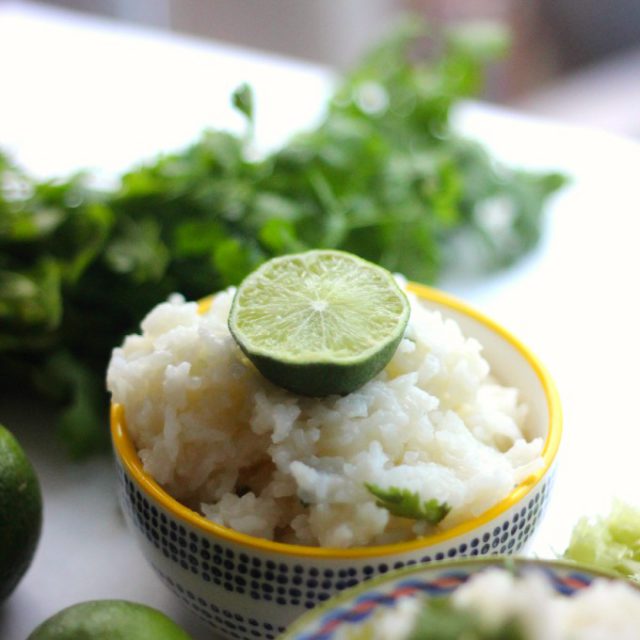 Easy Garlic Cilantro Lime Rice
Ingredients
3 cups rice*, cooked
1-2 TBSP fresh cilantro, chopped (we like the 'more cilantro' option)
1 TBSP olive oil
juice of 1 lime
1/4 TBSP granulated garlic
Instructions
Cook the rice to package instructions. Place the rice into a large mixing bowl.
Add all the other ingredients into the rice bowl.
Serve while still warm.
* I used Success Rice's Jasmine White Rice for this particular recipe.
This was my first attempt at making Success Rice's Boil-in-Bag rice.  It was so easy, no messy pot to scrub clean, and it was really tasty (no mushy, crunchy, or dry rice!).  The bags come in 1-1/2 cup baggies, so you don't even have to dirty a measuring cup prepping for the rice.  AND…it's cooked in 8 minutes, plus 2 minutes to prepare the rest of the goodies that go into the recipe, meaning a great fresh side dish in 10 minutes!
Full Disclosure: Pieces of this outfit were either gifted to me in exchange for this post or I was compensated by Success Rice for my time.  But trust me y'all, everything that I post about is all my own, including my thoughts, comments, quirks, and reviews.