After moving into a run-down 25 year old house, I was quickly informed on how to properly care for my drains.  Now I'm ready to share 5 simple ways to keep your drains clog free so that you don't have the same issues I was handed.  Here is your clog 101!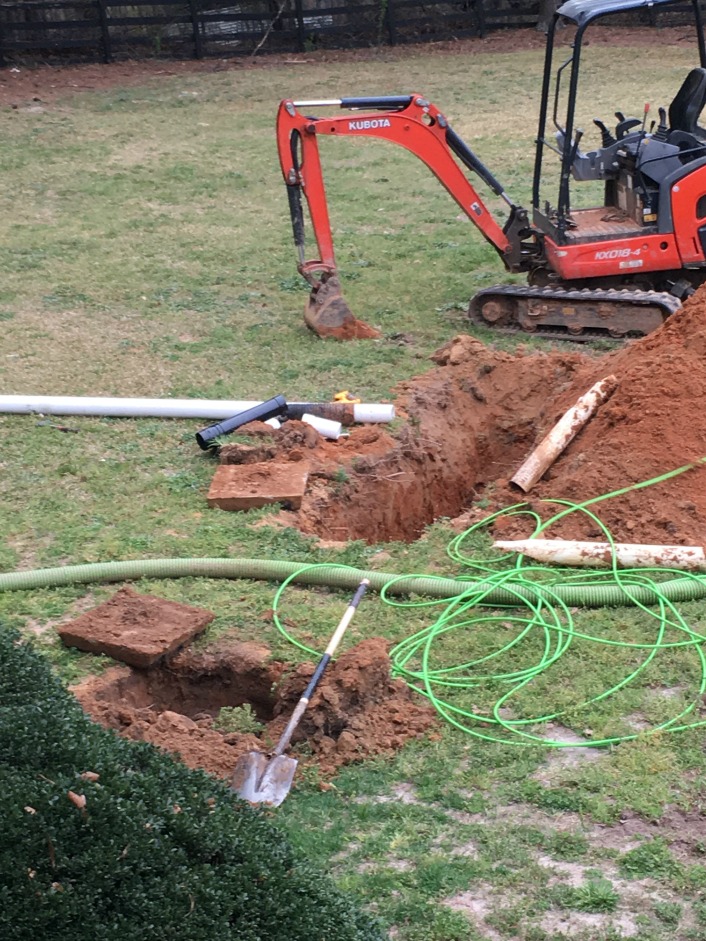 Immediately after we moved into our new house we had to have our septic tank pumped because the old owners would absolutely not have it pumped out when they moved out and it was more than full. That's disgusting, I know.  So we got rid of their sh%t, literally.  What a mess, right?!?
After speaking with the professionals on how we could keep our plumbing in tip top shape, it came down to keeping our drains happy.  And happy drains are clog-free drains.
Here is 5 simple ways to keep your drains clog free:
Watch what you flush down those toilets.  The plumbing crew found multiple things in our septic tank that the old owners had flushed down including medical leads, those sticker things that are placed on your chest when getting an EKG or other heart tests.  Don't flush anything beside #1 or #2 down the toilet.
Treat your garbage disposal with respect.  Toss the big food prticles in the trash and not down your sink and remember to have cool water running before, during, and after you turn your disposal on.
Do not pour grease or household chemicals down your drains.  These can damage and some can even cause buildup in pipes.
Use hair catchers in your bathroom drains to catch hair.  Many bathroom clogs are from hair and are completely preventable.
Try a trusted product line to unclog any clogs that may pop up. Issues can and will show up even when you treat your drains carefully.  It just happens.  In my house we use Roto Rooter products, especially their Gel Clog Remover that works like a dream!
What are your clog removing tips?  I'd love to know down in the comments section!