I have received a lot of love from my previous post about doing a little bit of soul searchin' and I wanted to shout a big "THANK YOU!" from the roof tops, but I'm not standing on one, I'm in my office in running shorts and flip flops (not roof-appropriate).
One of the things that I have been planning behind-the-scenes on this little slice of the internet is slipping in some lifestyle posts in between my style shout-outs and Monday's Bless Your Heart link up (which is below!).   This allows me one more way to be open and real with y'all and to never dupe anyone into thinking otherwise.
So let me take ya on a trip.  A road trip with one husband and two killer dogs. No makeup, and no real agenda.  And let me tell ya how I relaxed enough not to care that there was no paint on my face or knots in my hair.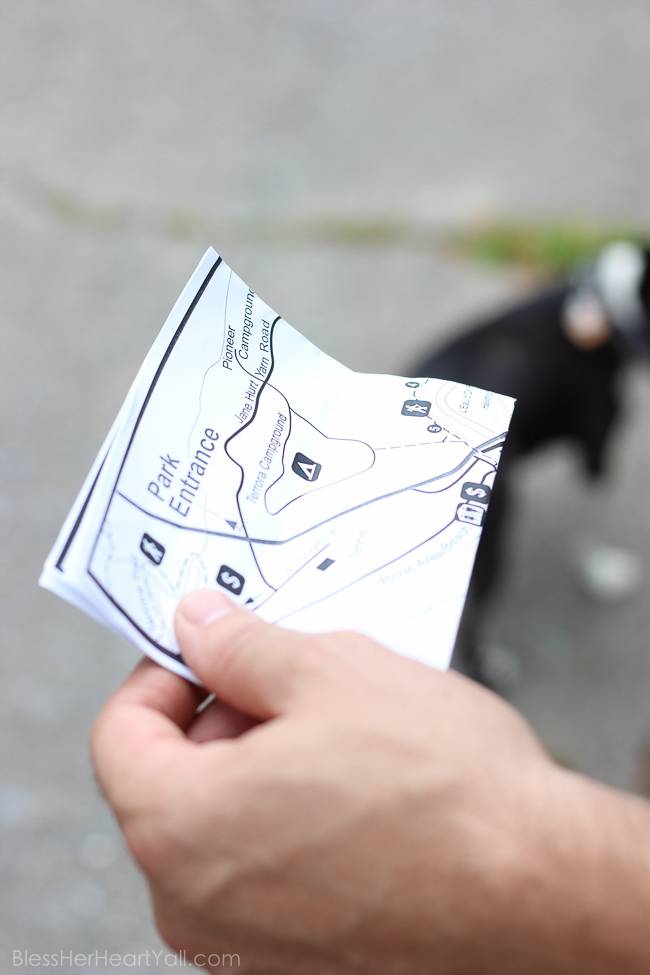 How to enjoy a vacation without makeup:
 
Are little fam was so lucky.  Toyota asked us to take their brand new Toyota RAV4 Limited and enjoy our long weekend. So with a crisp set of sparkly keys in our hands, we traveled up to the north Georgia Mountains and set up camp.
We hiked our little booties off. We saw a huge dam, waterfalls, rivers, berries we shouldn't eat, wildlife. We traipsed through mud, under fallen trees, and through water. We "ruffed" it (haha…cheesy) as some (dogs) would say.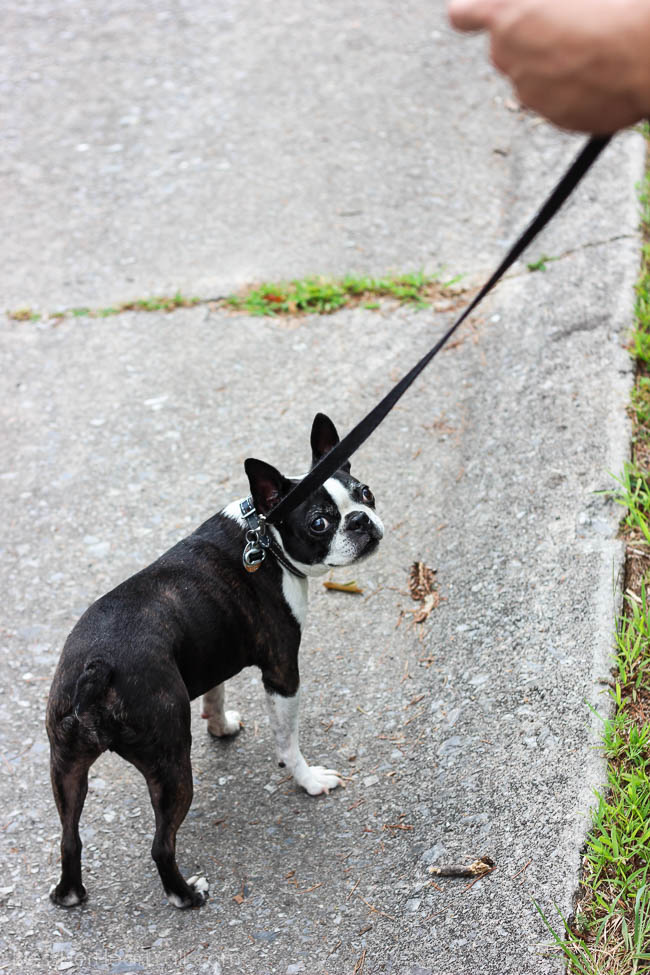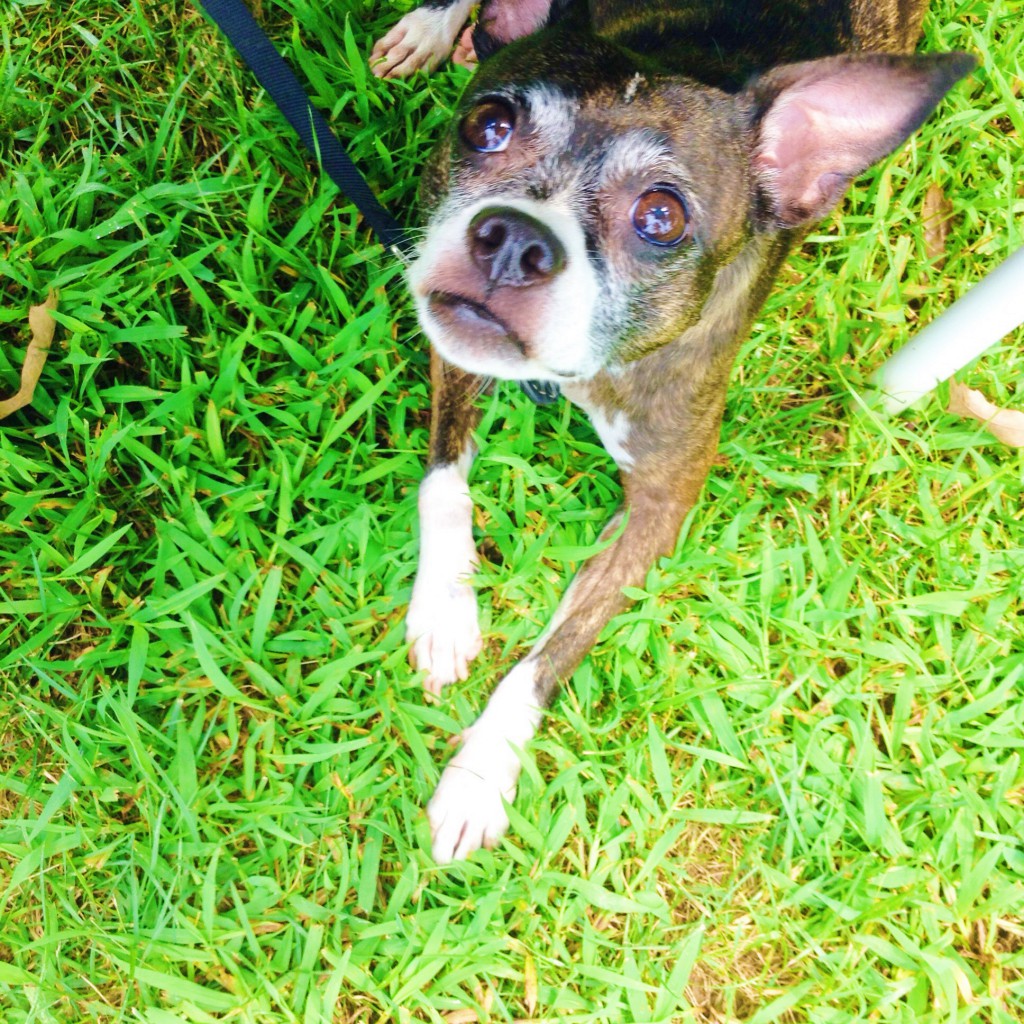 EXCEPT….except for the fact that we had gourmet meals every night, electricity and drinking water at our campsite, curb-side trash pick up, and a warm clean shower every night.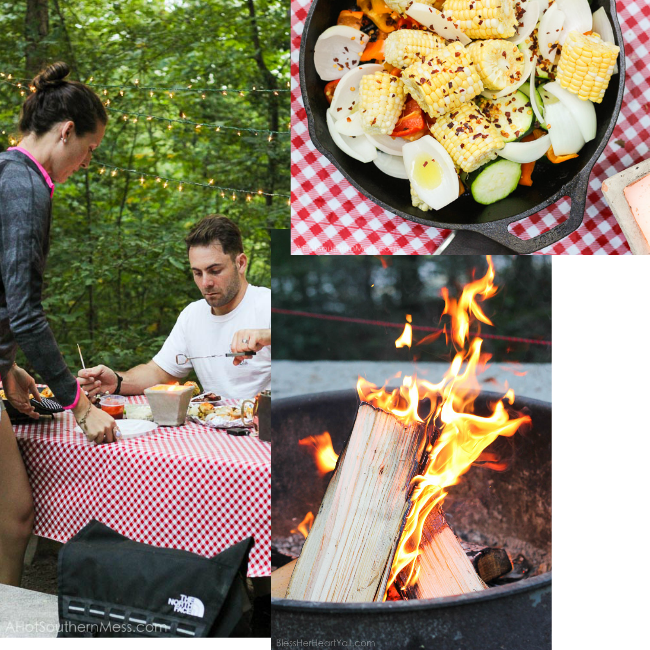 We slept in hammocks, we read books in front of campfires, and we slept in. We relaxed. So how did I relax enough not to worry about the makeup and hair products of everyday life? Well, I wasn't in everyday life. I was in vacation life. Here's me sans makeup and sans hair products (except for my hair band…obvs).
We had so many things that we were enjoying and doing, so many memories that we were making, that my makeup didn't matter. What mattered was the time I was spending with my little family. Maybe it's just me growing up, but these trips seem more precious while I'm in the moment, than they ever did before.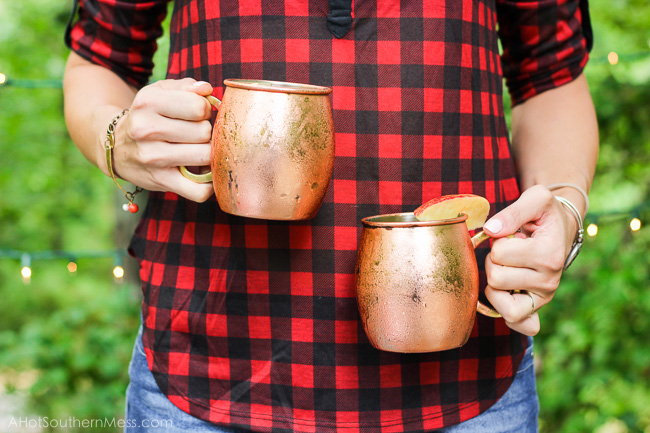 I'd recommend it to everyone. Try it just once to see how awesome and amazing it feels to just let it go for a while. A day, a weekend, one night.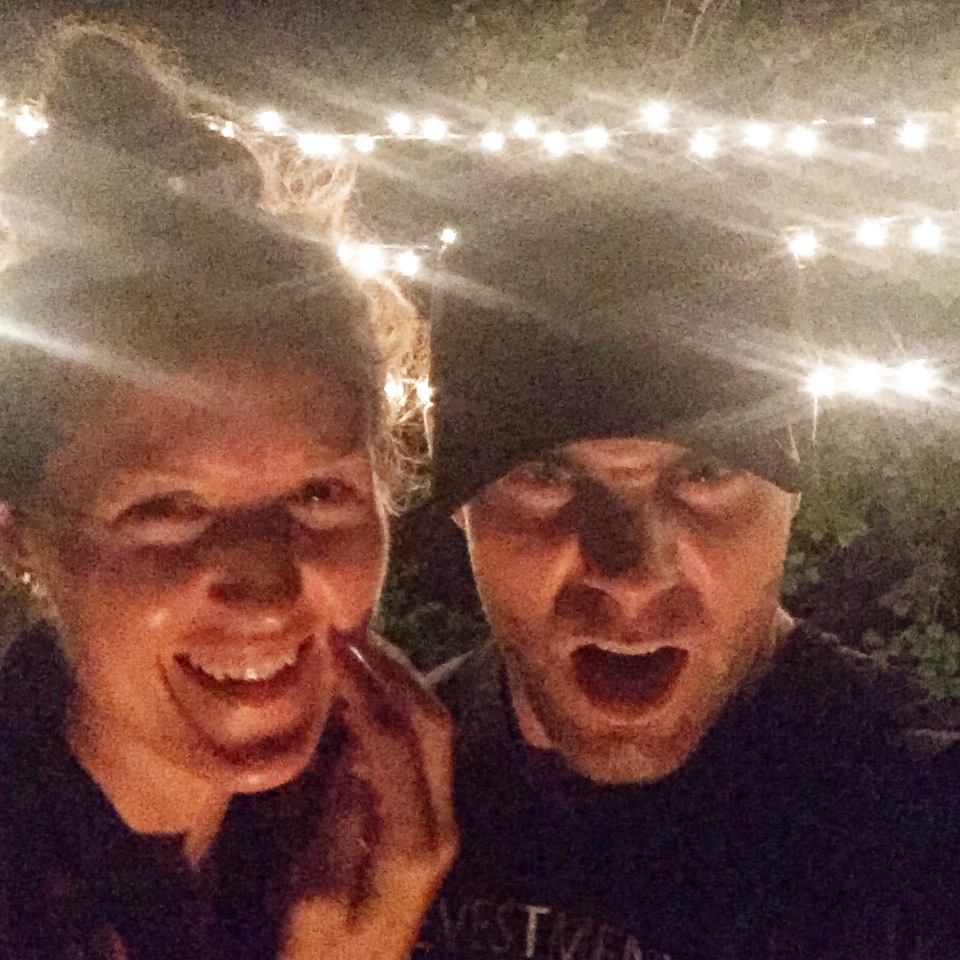 So, like I mentioned earlier, we got this brand spankin' new RAV4 limited to take on our trip, and let me tell ya…THIS is my next car!  I can't even explain to you all the amazing reasons why I loved this vehicle and why I was so sad to hand the keys back over (please don't make me!). That's why I made a video of some of the cool features that helped my family stay safe and relaxed on our road trip.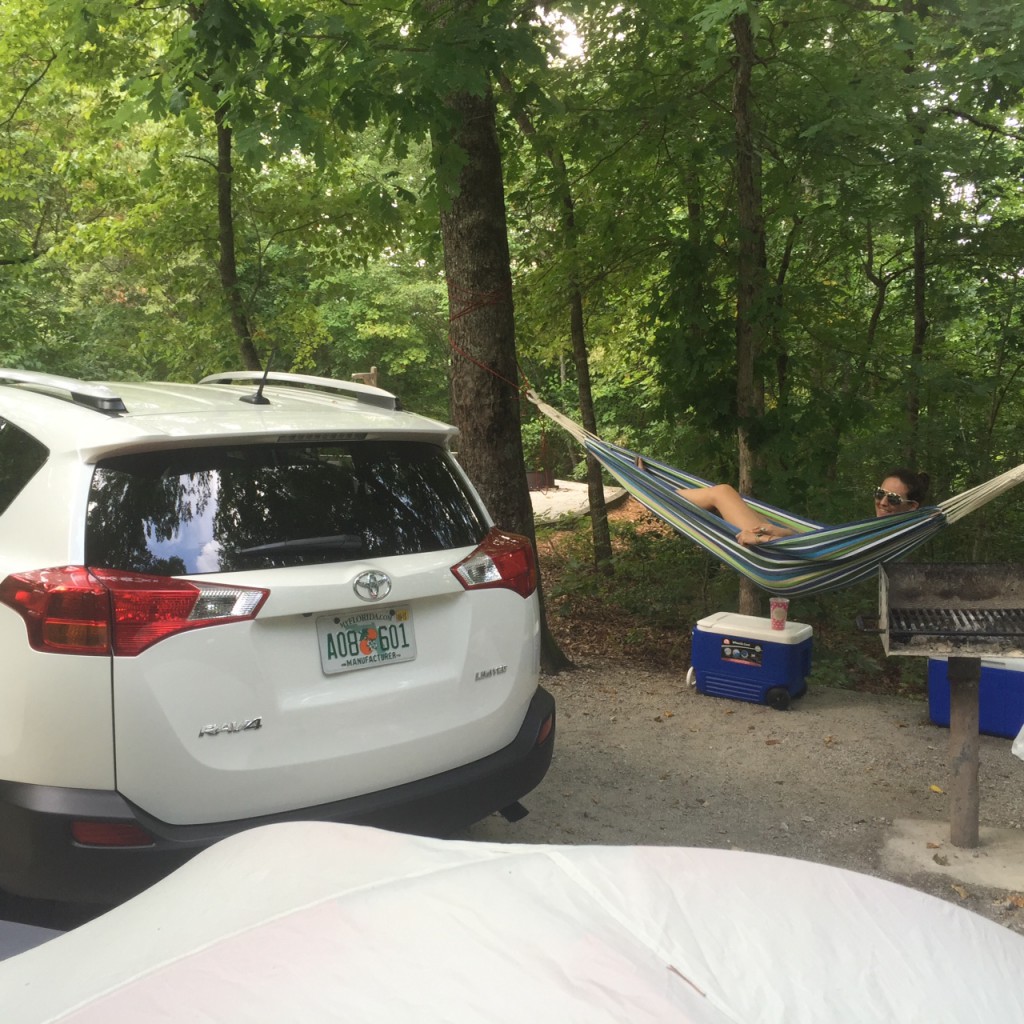 As far as the safety features are concerned, the RAV4 handles great going through the ups and downs and twists and turns of the mountains. I never had an issue with a blind spot (I get weirded out in many vehicles because there's a big honking piece of plastic in my way hindering me from seeing cars) or backing up (thanks back-up camera!), I felt I could see so much in it. We did have to use the horn once (inside the campground) as a camper slowly tried to back into us. Cute sounding horn though!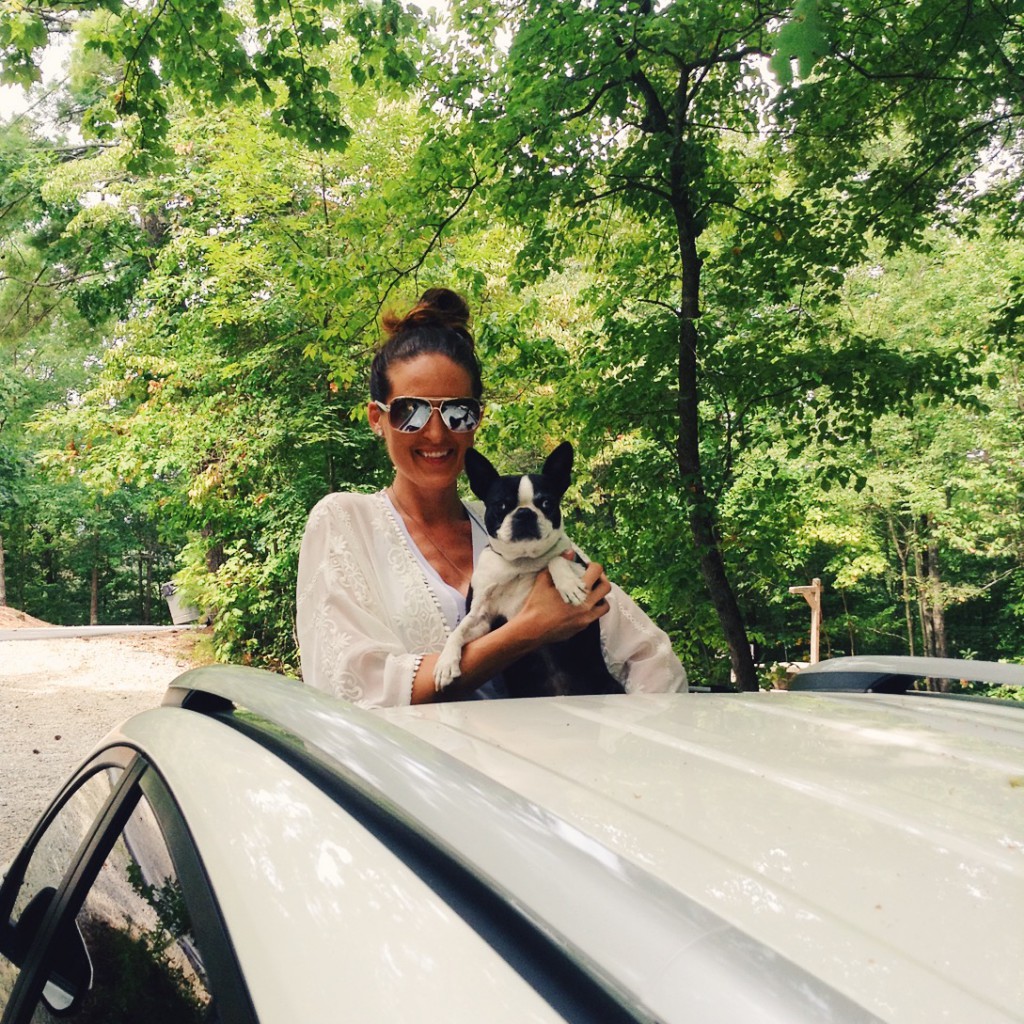 And when it comes to cool features, there are plenty!  Hatches open and close by themselves, heated seats kept me warm, the touch screen navigation and stereo system made me feel hip!  Here's a video that I put together of all the features that I thought were fun enough to mention and below is the Bless Your Heart link up.  Last week's link up was a total bomb.  We had server issues over here at BHHY and our site was down all of Monday.  So…hopefully, this week y'all can participate in the link up.  Sorry for any hassle last week may have caused y'all #TechnologyProblems