This shop has been compensated by Collective Bias, Inc. and its advertiser.  All opinions are mine alone. #HealthySkinSolutions #CollectiveBias
I have loved my Mother Dirt products and think you would too. Click this this link for more information and use this coupon code (CBJESSICA25) for your first purchase!
As a horseback rider and someone who lives on a horse farm, I am always outside riding, training, or cleaning up after my horses.  I am usually covered in dirt, grass stains, or even a little poop.  I'm not afraid to get dirty outside on a daily basis. I came up with a list of things I do on a regular basis to keep my skin healthy even with all those hours spent in the barn with dirt on my face.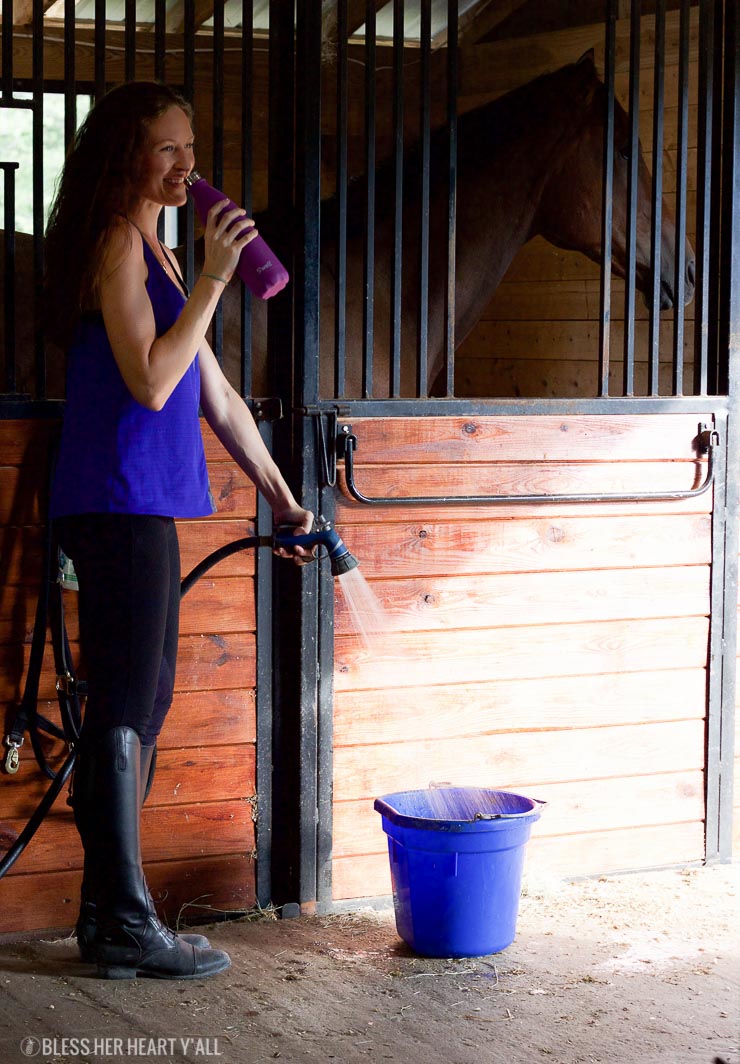 Here's a list of ideas on how a gutsy outdoorsy girl can take care of her skin:
Keep your body hydrated.  Slather on that body lotion and drink plenty of water.  Once I realized how much water my body actually needed every day my skin changed for the better.  Drink that water!

Protect your skin from the sun by applying sunscreen to your face and body and when getting the chance, standing in the shade.  Even on cloudy days you can burn your skin so make sunscreen a part of your daily skincare routine.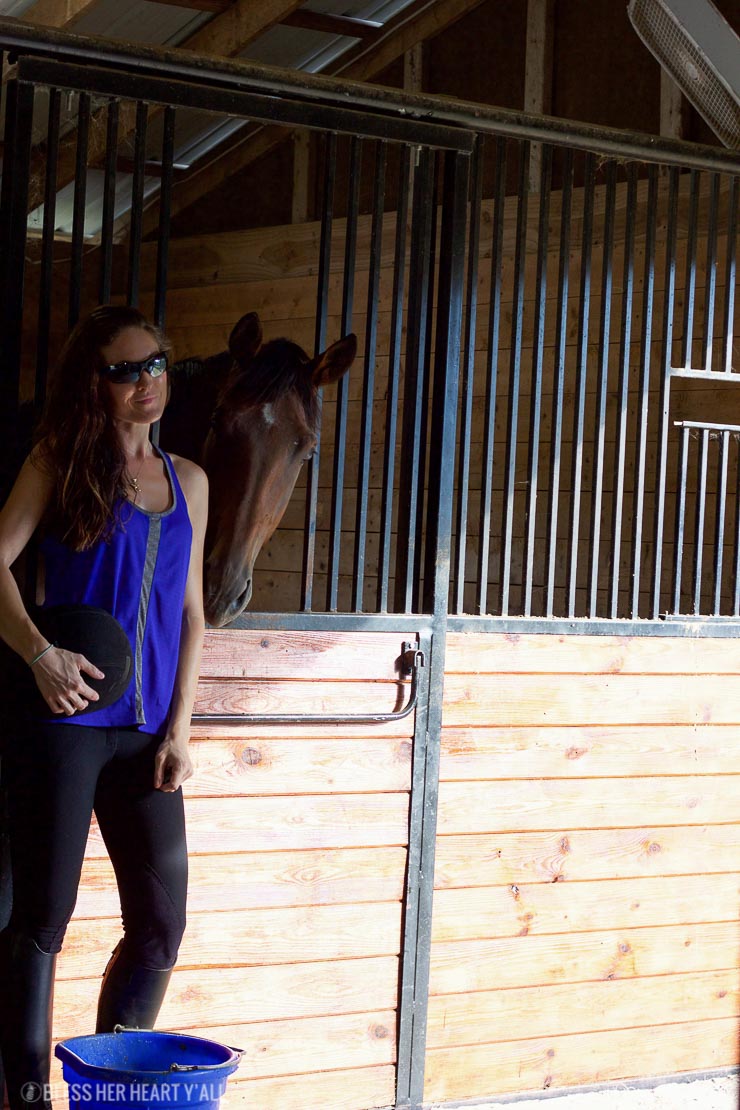 Veer away from squinting in the bright sun by wearing sunglasses and a hat, visor, or helmet.  This will help pesky wrinkles stay away down the road and at least for me, help prevent headaches from squinting too hard or for too long.

Noooooooo smoking.  It's bad bad bad for your skin.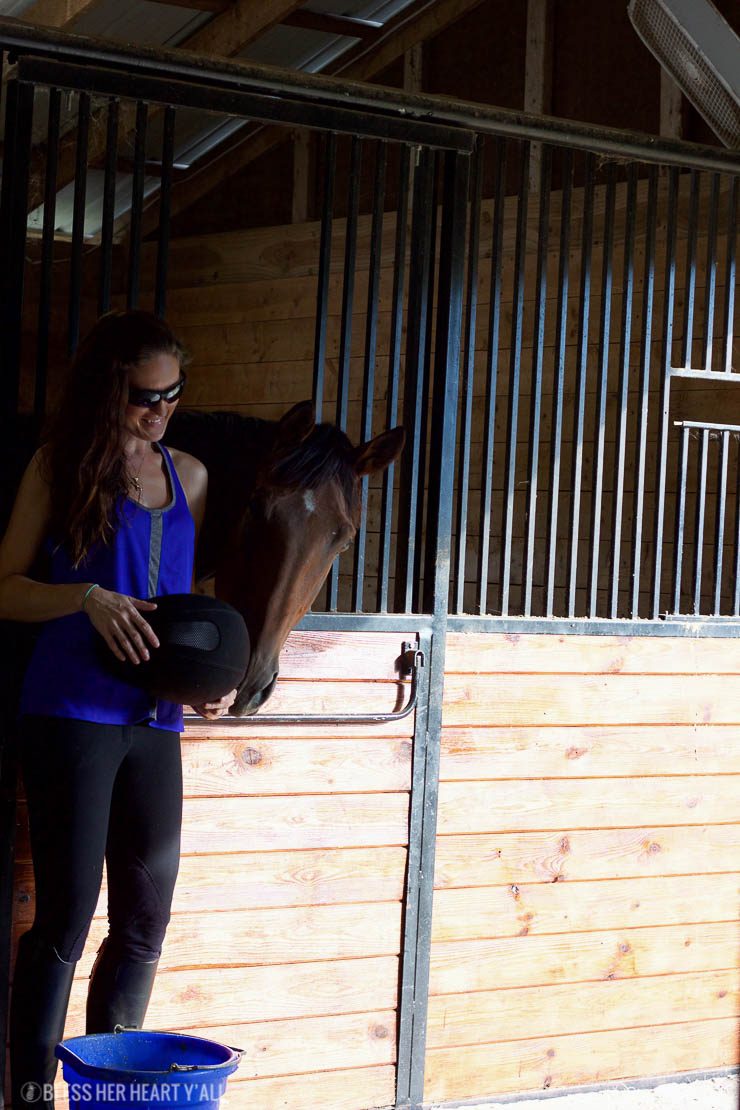 Use high-quality face and body products like Mother Dirt.  

Mother Dirt products

restore and maintain good bacteria on your skin.  They wanted to create a world where clean comes with healthy and to prove that sterility is not natural.

Their products help maintain a balanced microbiome on your skin and hair. The outcome of this is an improvement in the look and feel of your skin and hair. This includes improvements in hydration, the balancing of oil production, and the overall calming of the skin for both men and women. Many users find that they can cut down on products like soaps and moisturizers.

Keep up a daily and weekly skin care routine and stick to it.  Transforming the health of your skin takes time and you will see no results unless you stick to a skin care routine.

Cleanse your skin before bed.  Do not go to sleep with makeup or dirt on your face.  Take the few seconds that it takes and cleanse your face.
In this day and age, we have been taught to think that we need to be "cleaner" than ever.  We have more options than ever and healthy skin still eludes us. We've all heard the phrase "less is more," and this idea plays a large part in the natural products movement. Bacteria are a natural part of the human ecosystem so why completely remove them from our skin?  It's not gross, it's only natural.  Here is a video for more information on Mother Dirt products (and use code CBJESSICA25 for 25% off your order).
Here is how I use my Mother Dirt products after my horseback rides:
AO+ Mist:

 Shake before each use. Focus on sweat prone areas. Mist twice a day or more (

after showering, before workouts, and even before bed

).

Shampoo:

 Use on wet hair, lather up, and rinse.  I have definitely used this shampoo out in the barn in the wash rack after shampooing my horses after a heavy workout!

Cleanser:

 Use on your face and body, just like you would any cleanser or body wash. Pump into your hands, lather onto wet skin, and rinse. Less is more – no need to lather up every square inch!
Are you a gutsy outdoorsy girl?  If so, what is your skin care tip that you can't live without?